Parker Art Salon
Pendulum Gallery 2023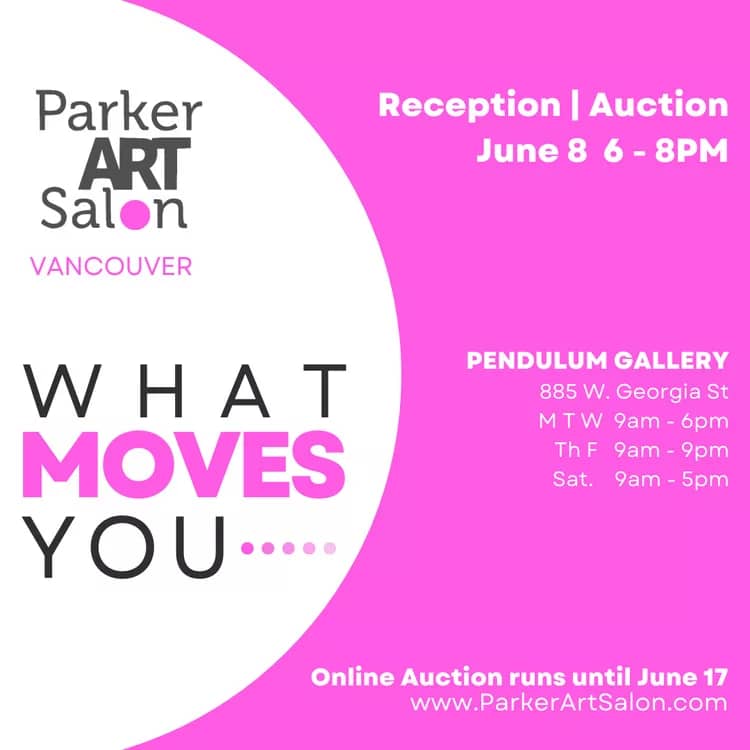 Parker Art Salon's "WHAT MOVES YOU" invites visitors to explore the thought-provoking question: What provokes, stimulates, inspires, and moves the heart and mind?
Over 50 artists, both emerging and established, have responded to this query, showcasing a captivating blend of disciplines and creative output. Through their works, visitors can discover what moves the artists and, in turn, explore what moves them.
Half the proceeds from this exhibition will go towards the Beedie Luminaries Scholarship for students with potential who are facing financial adversity.
Online Charity Auction
On view from May 25 – June 16

Pendulum Gallery
885 W. Georgia Street
Vancouver, BC.
Winter Orchard
Merle was auctioning off his most popular piece to date.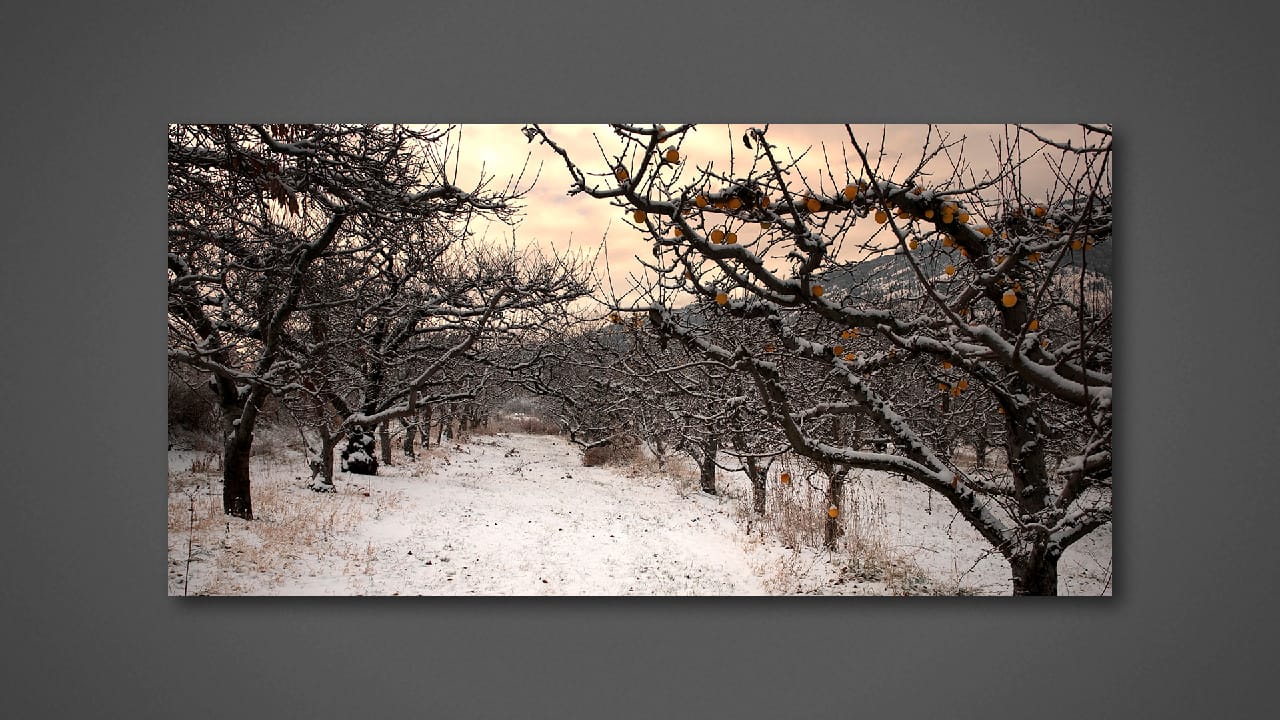 LIMITED EDITION OF 25 – ONLY 3 LEFT
If you are interested in purchasing one of the last few available, be sure to contact Merle immediately.
What is the Parker Art Salon?
The PARKER ART SALON is now an annual event that helps visual artists at Parker Street Studios — showcase their very best work to art collectors, art lovers and the general public.
The Salon's first year saw a large turnout and was a success by every measure. 2016 saw double the number of artists participate and was also enormously successful as were 2017 and 2018.
Now in its 6th year, the Salon has established itself into a much anticipated annual ART event of Vancouver.
Part of the mandate of the Salon is to help a charity whose work aligns with artists and the arts, through money donated from sales. Our charity for the next exhibition, is The Beedie Luminaries Foundation.
The Beedie Luminaries Scholarship is for students with potential who are facing financial adversity. Students who are smart, but constrained by circumstance. Students who are resilient and gritty. Students who are ready to make a positive change in their lives.